This waterproof high-torque brushless servo comes with all-metal gear and aluminium shell, which makes it stronger, more wear-resistant, and durable. The circuit board is laminated and sealed with a waterproof gasket and breathable composite waterproof glue so that the heat generated by the circuit board can be dissipated freely, and the water medium cannot enter, so as to achieve the IP67 waterproof effect. There is a built-in rotation driver that ensures the precise control of the running angle, offering more accurate, stronger, more stable, and quieter motion.
Since the PWM frequency controlled by the motor is relatively high, the jitter of the servo is very small after the load is applied, and basically, no control sound can be heard. This could be an excellent choice for multi-joint robot projects.
There is no limit inside the servo so it can rotate 360 degrees without getting stuck. With up to 180 degrees controlling angles, the servo features high accuracy and a long lifespan. The internal pulse lock function allows locking action with only transmitting one PPM pulse, which reduces the processor's controlling consumption and extends the servo's service life.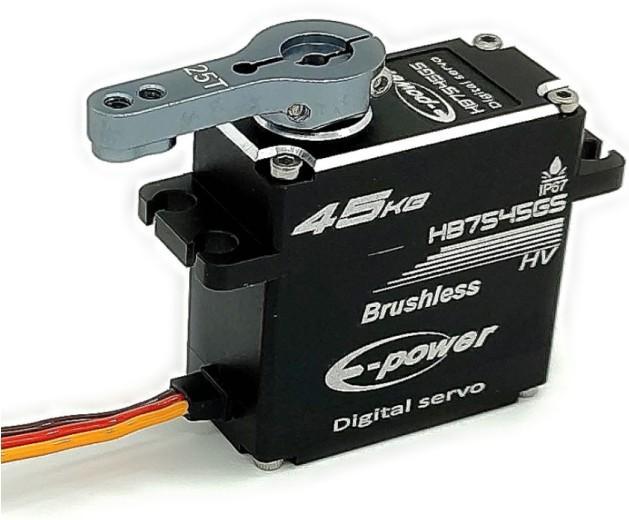 This servo features up to 180 degrees rotation angle within the pulse range of 500-2500μsec and 45kg.cm stall torque at 8.4V working voltage. It is very suitable for professional development and research scenarios, or remote controlling applications like DIY robot cars or ships.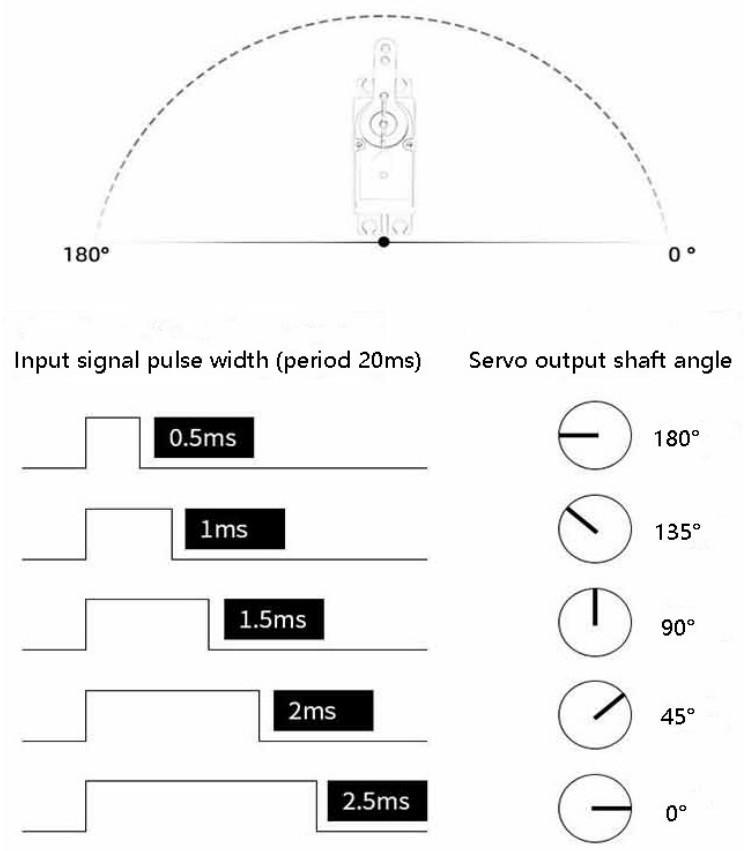 Features
With all-metal gear and aluminium shell
IP67 waterproof
High accuracy and long lifespan
Applications
Multi-joint robot projects
Remote controlling applications
DIY robot cars or ships
Specifications
Control System: PWM
Working Voltage: 6.0V~8.4V
Working Temperature: -20℃~ +60℃
Service Life: > 1 million times of use
Rotation Angle: 180°
Signal Pulse Width Range: 500 - 2500 μsec
Motor Driver: MOS
Motor Type: Brushless Motor
Potentiometer Processing Method: direct driving
Signal Processing Method: digital signal
Maximum Torque: 35kg, 45kg
No-load Speed: 0.12sec/60°@6V, 0.11sec/60°@8.4V
Dead Zone: 1usec
Ball Bearing: 2BB
Gear Material: all metal
Servo Shell Material: aluminium
Size: about 40*20*40.50mm (1.57*0.79*1.59 inch)
Shipping List
45KG Torque Brushless Waterproof Servo x1
Servo Horn and Screw Pack x1